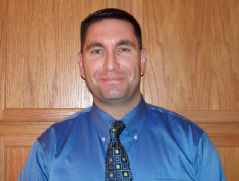 b74tech is a Veteran owned and operated small business that believes that the quality of customer service is as important as the quality of work.
Bill has been tinkering with computers since he was 10 years old and has been learning every day since!
An experienced computer and network tech since 2009, Bill holds many industry certifications and is also a registered Intel® Technology Provider Partner.
Certifications:
GIAC Reverse Engineering Malware (GREM)
GIAC Certified Forensic Network Analyst (GFNA)
GIAC Certified Forensic Analyst (GCFA)
GIAC Certified Incident Handler (GCIH)
Certified Ethical Hacker (C|EH)
CCNA Cyber OPS
CompTIA CySA+: Certified Cyber Security Analyst
CompTIA Security+: Certified Network Security Practitioner
DoD Certified Cyber Crime Investigator
DoD Certified Digital Forensic Examiner
CompTIA Network+: Certified Network Technician
CompTIA A+: Certified IT Technician
Professional Organizations:
Intel® Registered Technology Provider
AMD® Select Partner
Western Digital® Silver Partner
Association of Information Technology Professionals
Association of Computer Repair Business Owners Member
National Veteran-Owned Business Association "Buy Veteran" Member
Certified FreshStart

®

Service Provider